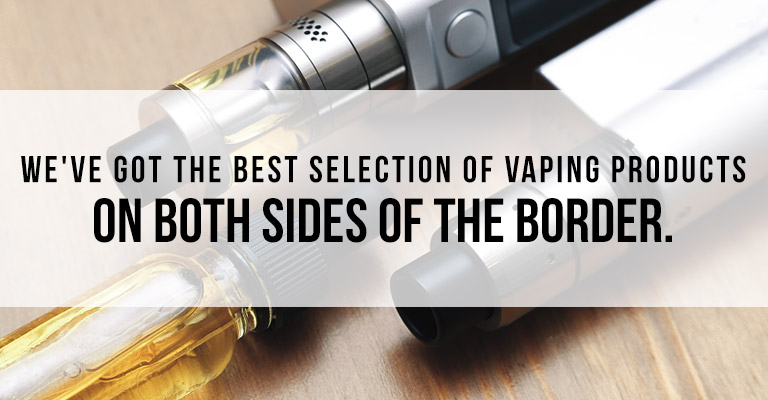 Vape Shop in Bristol, VA
For local area vapers in Tennessee and Virginia, Mountain Air Vapors LLC is your destination for all things involving electronic cigarettes, e-liquids and the vaping lifestyle. We provide everything needed for your vaping pleasure, from batteries and tanks to accessories and numerous flavors of e-liquid.
A Completely Relaxing Experience & Smoke Lounge
Looking for a vape shop in Bristol, VA that has a huge selection of products and an experienced staff who's familiar with the vaping lifestyle? Look no further than Mountain Air Vapors LLC! Our expansive vape shop is home to tons of great e-liquid flavors from a huge range of different brands. Whether you're looking for a classic tobacco as your everyday vape or are in the mood for an exotic blend that you can share with a friend, we've got flavors in abundance. Our selection of e-liquid and vape supplies caters to all vapers, whether you're buying from your first e-cigarette shop with us or you're chucking clouds from a sub-ohm mod.
Vape with us Today in Bristol, VA
Out of e-liquid? Looking to upgrade your mod? Want a place to hang out while you try out a few new e-liquid flavors? Mountain Air Vapors LLC welcomes you! Stop by and visit our vape shop and smoke lounge today.
More than just your destination for e-liquid and hardware, Mountain Air Vapors LLC strives to create a relaxed vaping environment for all of our local customers. We invite you to visit our comfortable seating area vape lounge in Bristol, VA, where you'll find every reason to pull up a chair and share a vape among friends! We've comfortable seats, televisions and more, and our staff and local customers love to make conversation over a cloud of great-smelling vapes. Whether you're just stopping in to refill on a few flavors or you want our expert opinion on how to get the best flavor and plumage from your e-cigarette, know that Mountain Air Vapors LLC welcomes you each and every day!
We have a relaxed smoke lounge environment that welcomes local vapers, complete with seats and televisions for your entertainment!
Our selection of e-liquid is expansive, with flavors and nic levels for everyone.
Our vape shop has been locally-owned and –operated since 2013, proudly serving our local community.
We bring our customers only proven products from within the industry, from brands like Kanger, Innokin, Joyetech, Smok and Nautilus.
We welcome new and experienced vapers alike to our smoke lounge, with a knowledgeable staff that can help you find the products you need to enjoy vaping right.
Areas Served
Mountain Air Vapors offers a huge variety of e-cigarettes, vape pens, e-juices and e-liquids for those who enjoy vaping in the Bristol area and surrounding communities including:
Washington County, VA
Sullivan County, TN
Carter County, TN
Washington County, TN
Bristol, VA
Bristol, TN
Ketron, VA
Wyndale, VA
Blountville, TN
Bloomingdale, TN
Johnson City, TN